Is Spreenow a Good Taobao Agent, or Is It Just Another Scam?
Spreenow taobao agent review
In addition to trading under the name TabaoNow, SpreeNow has been in business for six years. In the beginning, beginning in 2007, the group organized small-scale "sprees" in various forums and also provided a website for Shopping Assistance Services. This type of previous experience indicates that a Chinese shopping agency could provide a fantastic shopping experience. It is worthwhile to investigate SpreeNow because the devil is frequently found in the details.
Today, we're looking forward to going into greater depth about SpreeNow. Join us as we investigate the advantages and potential drawbacks of this technology.
1.) Is it simple to navigate through their website?
Americans, Europeans, and Australians who are accustomed to a standardized "look and feel" in terms of the purchase path may find themselves initially perplexed by the SpreeNow website's layout and navigation. The site (which is only available in English) could benefit from a thorough review by an editor, both in terms of language usage (grammar) and content. A particularly irrelevant article on repairing a ring binder, published in September 2014, is the most recent item in the "News" section of the website.
The "+Spree It!" button is one of the features that distinguishes SpreeNow from other similar services. You will no longer need to copy and paste a URL with the help of this button! As stated on the website, all that is required is that you simply do the following:
The Spree It! button should be dragged to your browser's Bookmark Bar. Make use of the Spree It! button found on the product pages of Taobao or Tmall. It will automatically add any product to your SpreeNow Shop shopping cart."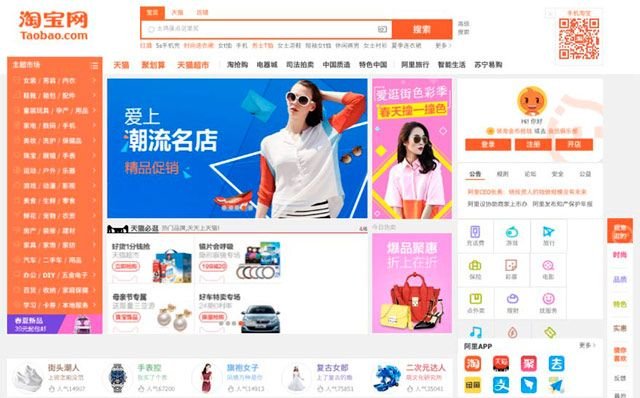 2.) Is it simple to place an order through SpreeNow?
SpreeNow has a really cool shopping cart system that automatically calculates the total of your order, even if you do not include shipping charges.
You will need to register with them in order to be able to place an order through them!
There is no evidence of an efficient filtering mechanism other than a natural search by keyword at the outset of the experiment. It is only after obtaining an initial result that it is possible to sort by price, "sale" status, or popular demand. In addition to appreciating that English titles are visible for the first several hundred items, the user appreciates the fact that entering keywords in the Chinese language will result in a much larger number of items appearing in the search result.
3.) How Much Do They Charge?
All prices are in Chinese yuan, and there are no conversion tools available for use. Prices are divided into two categories in the Product section: item price and domestic shipping price (usually 15 yuan). In order to understand SpreeNow's 10 percent service charge, it's important to understand that it will be calculated based on the sum of these two prices.
TaoBaoNow.com members will receive a special 8 percent service fee on their new site (forever!) instead of the regular 10 percent service fee on their new site.
4.) Shipping and Handling
The fact that all prices and costs are displayed exclusively in Chinese yuan presents a significant barrier to those who are just getting started with this website. This includes shipping calculations, which are completed using a convenient automatic calculator that works for any country in the world. Except for those who have stocked their online accounts with Yuan prior to any purchase transaction, foreigners may be perplexed by Yuan-only pricing.
China Post Airmail, EMS (Chinese express), Hong Kong Post Airmail, and Hong Kong Post Air Parcel are the only shipping options available at this time.
5.) Is It Safe To Place An Order With Spreenow.com?
SpreeNow is one of the few websites that makes a point of highlighting its online security. With a "Digicert EV Secure" medallion, a website and its owners are claimed to have been authenticated, and the website's SSL certificate is claimed to have ensured the security of information transmissions.
6.) Is their level of customer service satisfactory?
SpreeNow provides online chat support between the hours of 9 a.m. and 6 p.m. Beijing time Monday through Friday, and 9 a.m. to 3 p.m. on Saturday and Sunday. Because of the 12-hour time difference between Eastern Daylight Time in the United States and SpreeNow, it may be very convenient for night owls to communicate with SpreeNow; however, because the SpreeNow website does not list any other communication methods, a direct dialogue with other Americans or South Americans may be difficult.
7.) Do SpreeNow customers express satisfaction with the company's service?
Many customers are extremely satisfied with this agent, believing Spreenow to be a respectable shopping service with knowledgeable staff who speak excellent English. Some customers appreciate the cart feature, which allows them to review prices before ordering, removing items from the cart if the total is too high.
A small number of customers believe that the service fee is more expensive than that of other agents.
I've selected some of the most helpful reviews, which you can read for yourself here: Reviews.

Conclusion of the SpreeNow Review
Spreenow's unique selling point is its user-friendly website, as well as its quick and effective customer service. The payment method is a little complicated, and their commission fee is higher than that of other agents, as you can see here. Many agents can offer a better rate, so shop around. Spreenow is not the best choice if you are looking for a low-cost Taobao agent. If you are looking for a dependable agent who has been tried and tested by a large number of customers, this is the agent for you.
What's Your Reaction?