1688 Account Setup, Verification, and Alipay Integration: A Step-by-Step Guide
How to setup an account on 1688
Creating a 1688.com account is the first step in beginning your purchasing journey on the website.. Even if you are purchasing from 1688.com through an agent, I still recommend that you create your own 1688.com account for your convenience. However, in order to make your 1688 account more secure, I also recommend that you verify your 1688 account and link your Alipay account in advance of making a purchase. In this article, I will go over each of these topics in detail.
What are the requirements for opening a 1688.Com account as a foreigner?
Yes, it is possible. As long as you have a mobile phone number, you are eligible to register with Alibaba, which does not discriminate against foreigners.
But not all countries' cell phone numbers are supported by 1688; for example, Ghana, Cambodia, Botswana and some other countries are not supported by 1688.
As of 2021, Taobao and 1688.com will allow users to register accounts in a total of 136 countries and regions, as shown in the following table, which is not exhaustive:
Mainland China +86 Taiwan +886 Hong Kong +852 Macau +853 Malaysia+60 Singapore +65 Japan+81 Korea +82 United States +1 China +86 Taiwan +886 Hong Kong +852 Macau +853
Canada is represented by the number +1.
Australia +61, New Zealand +64, Denmark+45, Ukraine +380, Uzbekistan +998, Uganda +256, Uruguay +598 and Chad +235 are the countries represented.
Yemen +1 967 Israel +972 Belize +501 Cape Verde +238 Russia +1 7 Russia +1 7
Bulgaria+359 \sCroatia+385
Gambia +220 Guinea+224 Guinea-Bissau+245 Gabon +241 Hungary+36 South Africa+27 Qatar +974 Rwanda +250 Luxembourg+352 India+91 Indonesia+62 Guatemala +502 Kyrgyzstan +996 Kazakhstan +974
+253 (Djibouti)
Columbia+57
Costa Rica +506 Cameroon +237 Turkmenistan +993 Turkey+90 Guyana +592 Turkmenistan +993 Turkey+90
Tanzania +255 Egypt +20 Tajikistan +992 Senegal +221 Serbia+381 Afghanistan +221
Nigeria+234 Niger+227 Palestine +970 Bahamas+1242 Sierra Leone+232 Cyprus +357 Seychelles +248 Mexico+52 Togo +228 Austria +43 Venezuela +58 Angola+244 Nicaragua +505 Nigeria+30 Cayman Islands +1345 Germany+49 Italy+39 Latvia +371 Norway +47 Moldova +373 Morocco+212 Brunei +673 Sierra Leone +232 Cyprus +357 Seychelles +248 Mexico +52 Togo +
Swiztan +268 Slovakia +421 Slovenia +386 Sri Lanka +94 Chile +56 Cambodia +855 Grenada +1473 Georgia +995 Belgium+32 Mauritania +222 Mauritius +230 Saudi Arabia+966 France +33 Poland+48 Thailand +66 Zimbabwe +263 Honduras +504 Ireland+353 Estonia +372 Jamaica+1876 Trinidad and Tobago +1868 Bolivia +591 Sweden +46 Switzerland +41 Belarus +37 Kuwait +965 Com
The following countries are represented by telephone numbers: Romania +40 Kenya +254 Finland +358 Suriname +597
The United Kingdom dials +44.
British Virgin Islands +1284; Netherlands +31; United Kingdom
Mozambique+258
Lesotho +266 Philippines +63 Lesotho +266
El Salvador +503 Portugal+351 El Salvador +503 Portugal+351
Mongolia+976
Spain is dialed as +34.
+229 Benin is a country in West Africa.
Zambia +260 (international dialing code)
Equatorial Guinea is dialed as +240.
Vietnam+84
Azerbaijan is dialed +994
Albania (tel. +355)
Oman phone number is +968.
Argentina+54
United Arab Emirates +971 Maldives +960 Malawi +265
Madagascar +261 Mali +223 Madagascar +261 Mali +223
Is it possible to pay suppliers in 1688 with my 1688 account?
Obviously, this is a very complicated question, but for the majority of people, paying directly on 1688.com, as you would on Aliexpress, is extremely difficult to accomplish.
If you really want to buy from 1688, you should read this article, which goes into greater detail about the situation.
The Reasons for Having a 1688.Com Account
Even though the majority of you will be purchasing at 1688.com through an agent, you will still require a 1688 account for a variety of reasons, including the following:
Alibaba has been restricting non-members from browsing the products on 1688.com more and more frequently, and if you are unable to log in, you will be unable to view many pages on 1688.com.
If you are not logged in, you may be unable to use the picture search function on 1688.
Many products' promotional prices and discounts are only visible when you log in, so make sure you do.
You have the option of saving and bookmarking the products you see to your 1688 profile.
In the year 1688, you can communicate directly with the supplier.
4) Sign in with your Taobao or Alipay account information.
If you already have a Taobao or Alipay account, you do not need to register for a 1688 account; instead, you can log in to 1688.com using your Taobao or Alipay account credentials.
All of Alibaba's domestic websites and apps are accessible through a Google-like account system; if you have a Taobao or 1688 account, you can access all of Alibaba's domestic websites and apps.
5. How to Create a 1688 Account in Five Simple Steps
1. Go to the registration page and complete the form.
To register for 1688.com, go to the home page and click Register. This will take you to the registration page.
Then it displays a user registration agreement; to agree to the agreement, click the orange button at the bottom of the window (Label.1) at the bottom of the window.
Complete the Account Information Form
Following that, it's time to fill out your account information, and I've marked all of the areas that require explanation with a blue label (Label.2 – Label.10) to make things easier.
After that, I'll go over each label in detail.
Label.2 and Label.3 are 1688account2 and Label.3 respectively.
These two labels allow you to choose between corporate and individual accounts; however, if you are only interested in purchasing as a foreigner, you must select Label.3, which indicates individual accounts.
Label.4
Fill in the blanks with your login name. You should take note of the following:
When creating a login name, you have the option of choosing between 5 and 25 characters in length. Once created, the login name cannot be changed.
Label.5
This is the location where the password will be set; the following are the requirements for setting the password:
The password must be between 6 and 20 characters in length and cannot be the same as the username.
Only letters, numbers, and punctuation marks are permitted to be used in the composition.
There must be at least two different types of letters, numbers, and punctuation marks.
Label.6
Please enter the previous password once more.
Label.7
Here, you can specify the country as well as the cell phone number. It is necessary to ensure that your phone is capable of receiving text messages from China.
Because it will send you an SMS verification code in the following step, you should keep this in mind.
Label.8
The purpose of this step is to ensure that you are not a robot. To complete it, simply drag the verification box from left to right.
Label.9
Check this box if you agree to some of the statements and agreements made by the organization.
Label.10
To proceed to the next step, select "I Agree to Register" from the drop-down menu.
Step 3: Enter the SMS Verification Code that was sent to you.
Following that, a page will appear prompting you to enter the SMS Code (Label.11).
It looks like this: The SMS verification code is a 6-digit number that looks like this:
1688account3
Enter the code and press the "submit button(Label.12)" to submit the form.
If everything goes according to plan, your account will be created.
1688account21
Step 4: Complete the account's profile information (Optional)
You will be asked to complete your account profile on the following page by 1688.com; however, this step is completely optional.
To complete this profile, you do not need to complete all of the options; instead, you only need to complete the sections marked with red asterisks.
1688account4 \sLabel.
13
Fill in the blanks with your real name and then select your gender.
Label.14
When choosing a membership type, the last option, Individual, is recommended for non-residents of the United States.
Label.15
Fill in the name of your company here if you have one.
Label.16
You can select what you want to do with your 1688.com account from this screen.
There are three options available:
1. I'm looking to sell.
2. I'd like to make a purchase.
3. Both at the same time.
I recommend that you select the second option, "I want to purchase."
Label.17
You can choose your business model by selecting it from the drop-down menu that appears here.
The following options will appear on the screen:
1688account5
I recommend that you choose the last option, "(the online merchant)," and that's all there is to it.
Label.18
Check this box to make it easier for the supplier to find you.
Label.19
To complete your account registration, click on the orange Save button in the upper right corner.
Make changes to or add information to your account.
You can also add or update your 1688 account information from the user center, which will help to keep your account secure.
1688account6 \sLabel.20
You can make changes to your mobile phone number using this feature.
Label.21
You can enter your email address in this field.
Label.22
This is for the purpose of real-name verification, which I will discuss in greater detail in the following section.
Label.23
This is for the purpose of changing the login password.
Label.24
This is where you'll add and manage your security questions and answers. The addition of answers to security questions can help to further protect your account from unauthorized access and use.
6. Verify your 1688 account information.
You have the option of verifying your 1688 account after you have registered your 1688 account. Although it is not required, there are numerous advantages to doing so:
Your 1688 account has been enhanced in terms of security.
if your 1688 account has been frozen or restricted, you may be able to unfreeze or recover your account by yourself
If you want to use 1688 cross-border pay, you must first have a 1688 account that has been verified.
There are two options for verifying your 1688 account, depending on the type of account you have: one is verification as a business, and the other is verification as an individual.
The most realistic and straightforward method of 1688 verification for foreign buyer accounts is 1688 verification as an individual.
This verification process is very simple, and all that is required is that you have a personal Alipay account that has been verified.
The following are the steps to take in order to use your Alipay account to verify your 1688 account:
First, we'll take a look at what to do.
Go to the "settings()" page for your 1688 account, select "My Verification()" from the left-hand column, and then select "I want to verify()" from the lower-right corner.
Step 2 of 1688verify1
On the following page, you will be directed to the quick verification page, where you will be required to enter your Alipay Login ID and login password, after which you will be directed to the orange button "link to Alipay account."
1688verify2
The Alipay system will notify you that the name of your Alipay account and the name of your 1688 account are not the same, and you will be given the option to change the name of your Alipay account and 1688 account.
In this case, you only need to click "Confirm," and the system will overwrite your 1688 account name with the name of your Alipay member account, saving you time.
Step number three.
Now, let's return to the "My Verification()" tab, where you can see that the blue button has been grayed out and the verification status has been updated to "completed."
Make a connection with your Alipay personal account.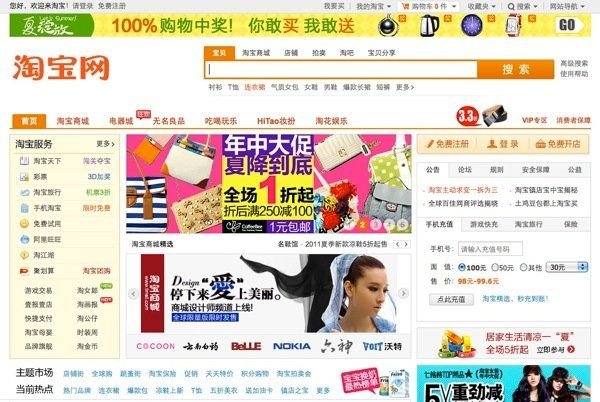 Whether you intend to use an Alipay tourpass, a third-party service to top-up your Alipay balance, or have someone else pay for you, you will need to link an Alipay personal account to your 1688 account before you can proceed. If you intend to use 1688 cross-border payment, you will also need to link your Alipay personal account to your Alipay business account first. If you don't verify your 1688 account, you still need to have it linked to an Alipay account in order to use the service I mentioned above. The following are the steps to link your Alipay account to your PayPal account: First, we'll take a look at what to do. Let's start by going to the Alipay account management page. If, as I mentioned in Part you have verified your 1688 account, it is possible that 1688.com has already added your Alipay account to this list, and you do not need to add another Alipay account. If this is not the case, you will see the status as shown in the following screenshot: You must first check that you agree with the terms of the agreement, and then click the orange button that says "(link to Alipay)". 2nd step: linkalipay1 You can use your mobile Alipay app to scan the QR code to complete the login process, or you can click "Back to computer login()" to sign in with your login id and password from your desktop computer.
Step 3: Visit linkalipay2.com
It is possible that everything will go smoothly and that the page will return to the Alipay account management page, where you will see a green circle badge, indicating that you have successfully bound your Alipay account. linkalipay3 \s8. Congratulation, your new 1688.Com account has been activated. If you have completed the steps outlined above, you should be congratulated. You should now be in possession of a fully functional 1688 account In the comments section below, please let me know if you create a 1688 account for yourself or if you already have one set up and running.
What's Your Reaction?