Instructions on how to sign up for and verify your Alipay account without having a Chinese bank account
How to sign up for a alipay account with china
Finally, you can create and verify an Alipay account without having a Chinese bank account! Registration for Alipay has always been straightforward, but verifying an Alipay account as a foreigner has proven to be extremely difficult in the past. It requires you to have a Chinese bank card in order to complete the verification process, which is an extremely high bar to clear. However, Alipay has changed its rules in the last two years, and now you only need a passport and a photograph of your face to have a verified Alipay account. It is my intention in this article to walk you through the process of setting up and verifying your Alipay account without the use of a Chinese bank card. Please keep in mind that the Alipay account I mentioned in this article refers to the Alipay personal account, which is distinct from the Alipay business account, which is offered by Alipay to certain foreign corporations.
The Benefits of Having an Alipay Account That Has Been Verified

If you intend to use Alipay on a regular basis, I recommend that you verify your account. You can still shop on Taobao even if your Alipay account is not verified. However, if you have an Alipay account that has been verified, there are numerous advantages:
There is no longer any danger to your Taobao and Alipay accounts
Because your account has been verified using your legal name, Alipay will have greater confidence in you and will not freeze or restrict your account in an unexpected manner.
Your money from your tourpass is better protected.
To be completely honest, your tourpass money is no longer secure, and Alipay reserves the right to suspend or terminate your account at any time. Your tourpass will be more secure if you pay
with verified Alipay.
Verify the validity of your 1688.com account.
In the event that you are using a 1688 account, you can complete the verification of your 1688 account by connecting it to your verified Alipay account. This will also greatly reduce the likelihood of
your 1688 account being restricted or being unable to log in as a result of this.
Register for an Alipay account.
It is possible to register on your computer or on your mobile phone, but Alipay will still require you to download the Alipay app in order to complete the verification process, so it is recommended that you download the Alipay app directly to complete the registration process.
Download and install the Alipay app on your smartphone.

You can get it directly from Google Play or Apple's App Store by searching for Alipay() in the respective app stores. It is necessary to grant Alipay access to your camera during the installation process because we will need it to scan your passport and perform face recognition when verifying your Alipay account later. installalipay \sStep2. Please enter your mobile phone number. Now go to your Alipay app and sign in. If the page is currently displayed in Chinese, you can switch it to English by selecting "language()" in the upper right corner of the screen.
There is only one thing we need to do on this page: enter your mobile phone number. You must change the default country code of 86, which is for China, to your own area code in order to communicate.
Then enter your mobile phone number next to it, making sure not to include the "0" at the beginning of your mobile number.
Create an Account with Alipay.
It will be detected by the Alipay system that this is a new mobile number, and it will direct you to the sign-up page. You must select your area code and enter your mobile number once more, just as you did in the previous step.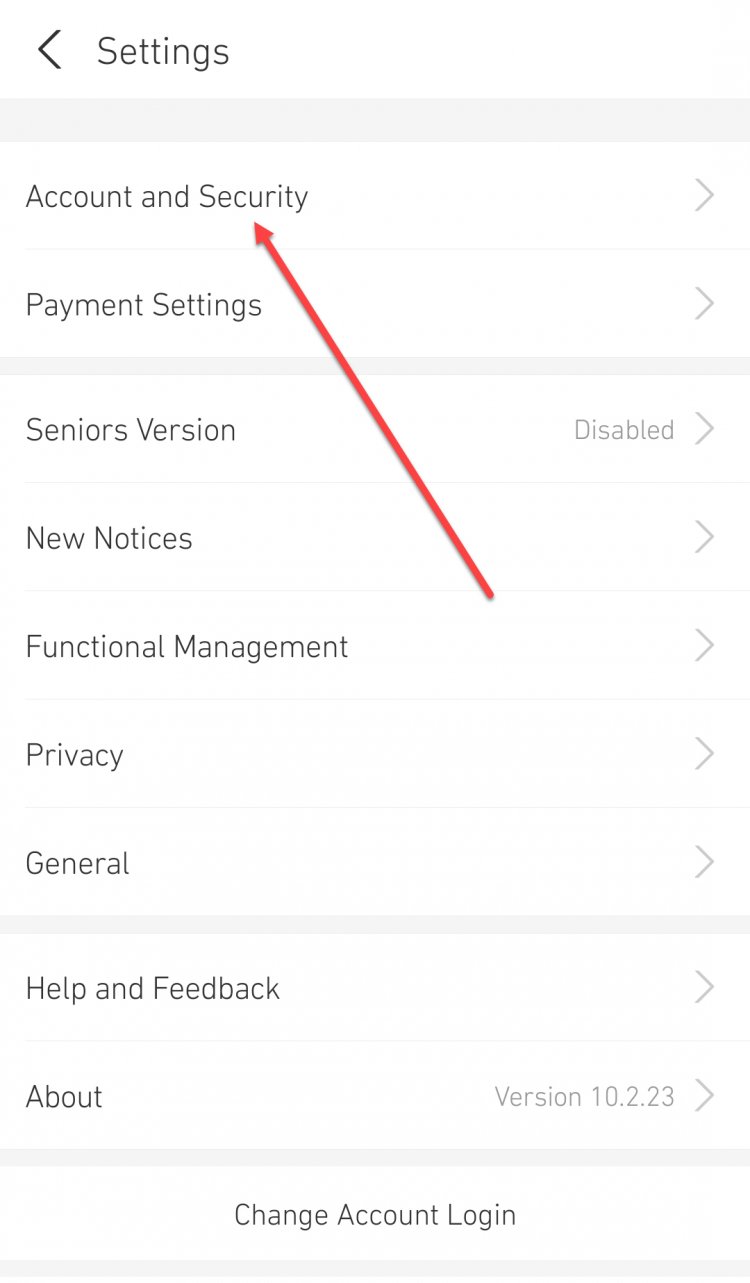 Step 4: Enter the Verification Code into the Alipay2 registration form.
After that, an agreement page will appear, and you will need to agree to it. On the verification code page, enter the four-digit verification code that you received in the previous step. registeralipay3 \sregisteralipay4 If everything goes according to plan, you will be redirected to the Alipay homepage, after which we will proceed to verify your Alipay account. On the user center page, look for the word "Me" in the bottom right corner. registeralipay5 Go to the profile page by clicking the arrow in the upper right corner of the User Center. 2. Verify your Alipay account by following the steps outlined in Step 3. Step number two. Notice that the second column (Real-name verification) on the profile page is grayed out (unverified). We will now click here to complete the verification process.
Verify Alipay2 Payment. Coming to the identity verification page, you can see that there are three options available, which are as follows:
Verification of the passport chip and the wearer's face
Check the person's face
Bank card for the People's Republic of China
Usually, we opt for the most straightforward option – verify face.
It is still the most reliable method of verification to use a mainland China bank card. Once you have completed the bank verification, you can use your alipay balance to receive and pay with larger amounts. However, registering for a Chinese bank account is not straightforward; you must travel to China in order to open an account in person. You will not be able to open a bank account from outside the country. If you'd like to learn more, check out this guide on how to open a bank account in China as a foreign national.
Step 4. The first step is to scan your passport, which should be done in a well-lit environment.
Verify your Alipay account. Then it will take you to the face recognition page, where you can click "verify" to have your face scanned. Verify Alipay5 Payment. Upon completion of the verification process, they will send you a short message informing you that the verification was successful. In addition, you will be at the certification center. According to what you can see, your personal information is "Incomplete." To correct this, you must click here to update your personal information. Verify your Alipay account. "Occupation type" and "Address" are two fields on the personal information page that have not been completed, as can be seen in the screenshot below. Select "Occupation type" from the numerous occupation choices displayed on the screen, taking into consideration your personal circumstances.
Step 9: Now, select "Address" from the drop-down menu.
When it comes to "Location," you can select "(overseas)" for both the state and the city, and then click "(confirm)". You can enter your street address in the "Address" field. Then click "Save" to bring the entire process to a close. Verify Alipay10 Payment. After you have completed the aforementioned steps, you will notice that the second column (Real-name verification) on your personal profile page has been changed to a blue color (Verified). You now have an Alipay personal account that has been verified!

Create an Alipay login and payment password, as well as an email address and other information.

In order to make future use of your Alipay account more convenient and secure, we must set up your Alipay account after you have registered and verified your account with Alipay. Select the Settings option from the drop-down menu in the upper right corner of your user center. In the settings page, select the first option, "Account and Security," from the drop-down menu. Configuring Alipay2. At this point, we've arrived at the "Account and Security" page. You can customize a variety of aspects of your account right here. I'll go over the three most important ones: email address, Alipay password, and login password. By entering your email address, you will be able to log in directly with that email address in the future. The term "Alipay password" refers to the Alipay payment password, which is a 6-digit number that is extremely important. You must use it when making payments on Taobao or 1688, as well as when making changes to some of your alipay information. As a result, I recommend that you write down this password on a piece of paper so that you don't forget it. Login password refers to your Alipay login password, which can be a combination of numbers and letters in some cases.
A Few Closing Remarks
You should now have a fully funded Alipay account, provided that you followed the steps I outlined above.
You can then go shopping on Taobao or use your tourpass credit to pay for your purchases.
Feel free to leave a comment if you have any problems or questions about the Alipay registration process; I'd appreciate hearing from you!
What's Your Reaction?